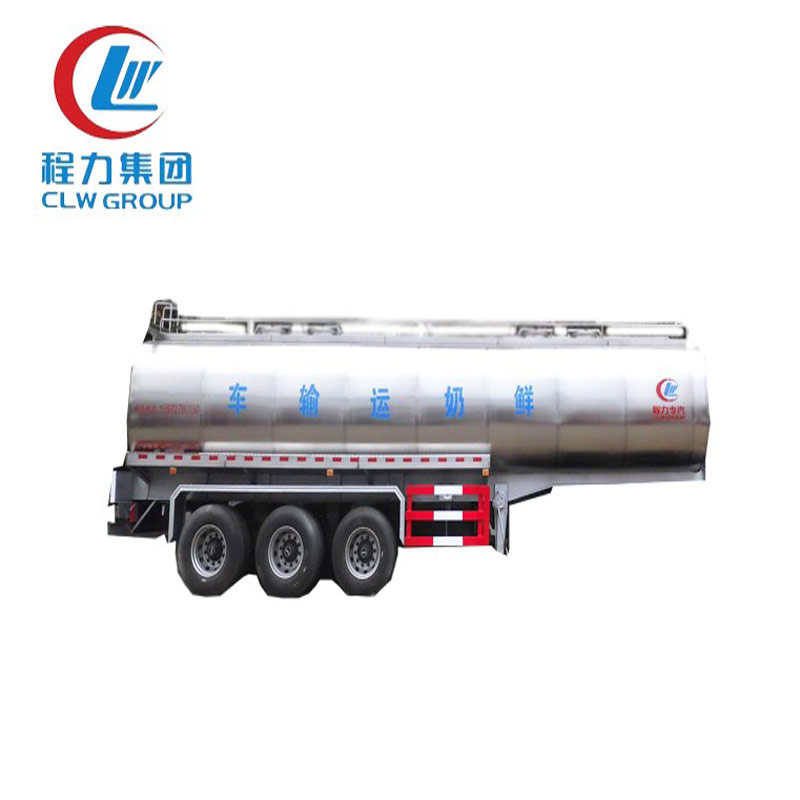 Fresh milk transporter conversion configuration: The tank structure is divided into insulation layer protection layer, insulation layer and tank three layers.

First, the body of the frame can be made of food-grade 304 stainless steel. The tank can be made into 2-3 compartments. The tank's internal gallbladder requires smoothness and no sharp corners. Each milk tank is provided with a washer inside a cip (cleaning device) tank.

Second, the middle of the tank is a thermal insulation layer, which has a thermal insulation effect to prevent the fresh milk from deteriorating. The 30-degree temperature difference does not exceed 1 degree in 24 hours. Insulation material is 80 (mm) thick polyurethane foam insulation.

Third, the outer layer of the can (insulation layer protection layer) uses 2mm 304L stainless steel plate. The outer skin and trunk of the stainless steel are beautifully shaped. The whole body is beautiful in appearance, scientific in structure, light in weight and good in strength.

Fourth, there is a separate discharge port (self-flow port) and feed port (tank port) in each single-chamber.

Fifth, optional refrigerator, rock wool insulation, exhaust gas circulation heating, install stainless steel pump, so that the vehicle has a suction function.

Milk tank truck, also known as transportation truck, is used for transport the fresh milk and other liquid medium etc. Besides, the milk tanker truck is equipped food type 304-2B stainless material. The vent valve is set at the top of the pot to enable automatic adjustment to reduce evaporation loss of the liquid and to prevent deformation of the liquid filling body when positive and negative pressure is generated in the tank. An electrostatic grounding plate may be provided according to the needs of the transportation medium. Add fireproof cover to prevent accidental traffic accidents due to static electricity and Mars; the amount of residual liquid in the tank is small, which meets the requirement of less than 1% of the national standard; more optional components; optional flow meter, level gauge, safety lock Device, anti-spill device, etc. We have quality milk tank trailers for sale.