60 Tonnes LPG Storage Tank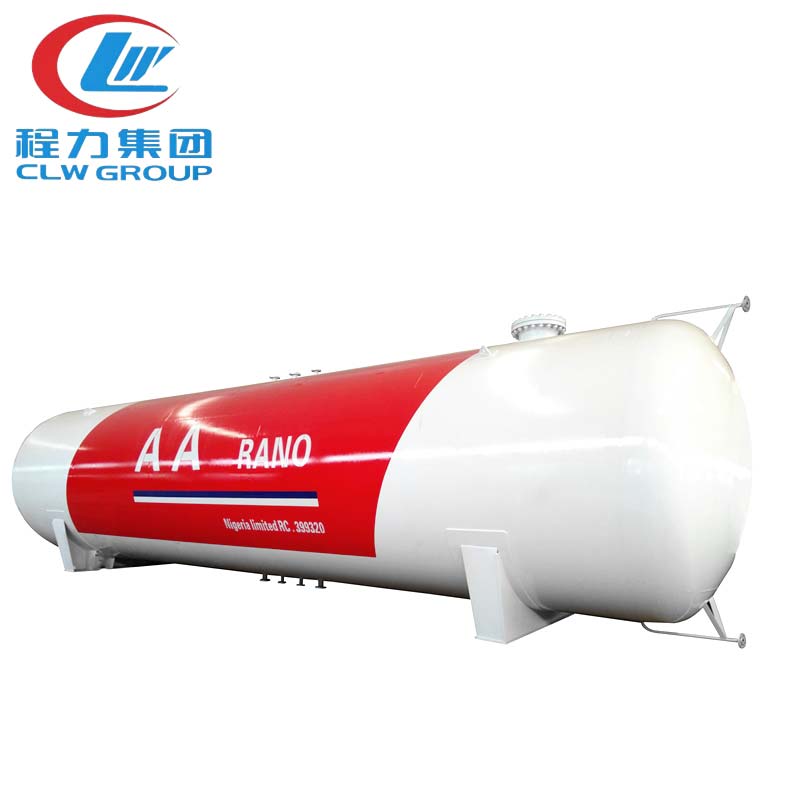 Our tanks are pressure vessel holding gas or liquid, carrying a certain pressure airtight device which is from 1 ton to 100 tonnes.
LPG (Liquefied Petroleum Gas) Liquefied Petroleum Gas (LPG), Liquefied Petroleum Gas (LPG) is a mixture of propane and butane, usually accompanied by a small amount of propylene and butylene. Ethanethiol, a strong odorant, is usually added so that LPG leaks can be easily detected. LPG belongs to the third category of dangerous goods. With combustion, toxicity, explosive and corrosive.
Specification of 60 Tonnes LPG Storage Tank
Volume of Tank(L)
120CBM
Tank Weight(kg)
24,960 kg
Filling Weight(kg)
60,000kg
Thickness of Shell (mm)
18mm
Thickness of End plate (mm)
20 mm
Tank Diameter (mm)
3400 mm
Tank Dimensions (mm) (length x width x height)
13820*3436*4026
Filling Medium
Liquefied Petroleum Gas ( Propane)
Material of Tank
Q345R
Design Pressure
1.77 MPa
Working Pressure
1.61MPa
Water Pressure Test
2.31MPa
Designing temperature
-40~50°C
Corrosion Allowance
1 mm
Medium Density
500 kg/ cbm

Manufacturing Standard: Pressure vessels, Supervision Regulation on Safety Technology for Stationary

Pressure Vessels of China.
we will contact you within 24 hours.
More Special Trucks For You to Choose
May 28, 2018

10m3 FOTON Asphalt Distributor truckOur company is appointed by the Ministry of Industry and Information of China which is a manufacturer for producing all kinds of special trucks, and the asphalt dis...

view

August 5, 2019

view

May 28, 2018

10CBM ISUZU Foam Water Fire Fighting TruckFoam fire trucks are equipped with a variety of fire fighting equipment. Foam fire trucks are currently the primary tool for the most basic mobile fire fighti...

view