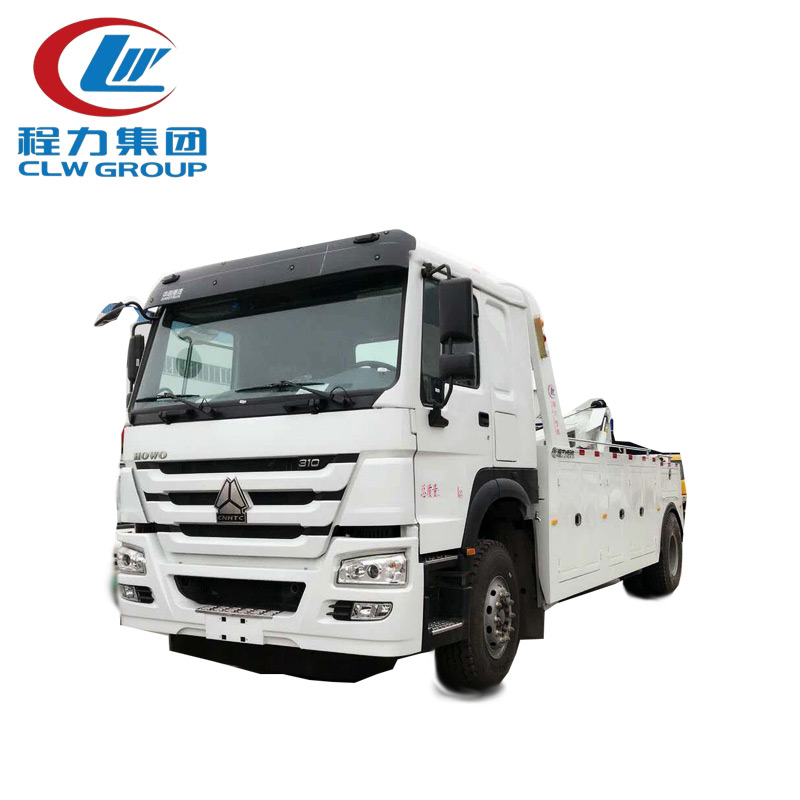 What's more, it uses mini- way valve and balance valve which are imported from Italy. It protects the safety of the vehicle at work. Also, Hydraulic cylinders and hydraulic connectors adopt German technology which keep high efficient when lifting. About seal, it was all imported which protect safety. And the new non-slip flat plate is stamped with a die and never deformed. It increased vigilance and make vehicles safer when performing obstacle clearing
We are a large manufacturer and can produce trucks according to your orders. Not only sinotruck, we also have many brand is optional. (Dongfeng/Faw/ISUZU etc). We can produce according to your order. Just choose us!

A wrecker truck (also called a tow, a breakdown truck, recovery vehicle or a breakdown lorry) is a truck used to move disabled, improperly parked, impounded, or otherwise indisposed motor vehicles. The heavy duty tow truck uses Sinotruck chassis. Sinotruck is a famous brand in China which has a long history. It is very advantageous in heavy loading vehicles. The chassis is superior in power, economical and comfort achieved international standards. Security, reliability, and intelligence are all very good. And, it has a variety of personalized configurations to choose from which can meet the various needs of customers. It uses heavy-duty engine, horsepower reached 336. The emission standard is Euro 2. The drive format is 6X4, a total of 10 tires plus a spare tire.